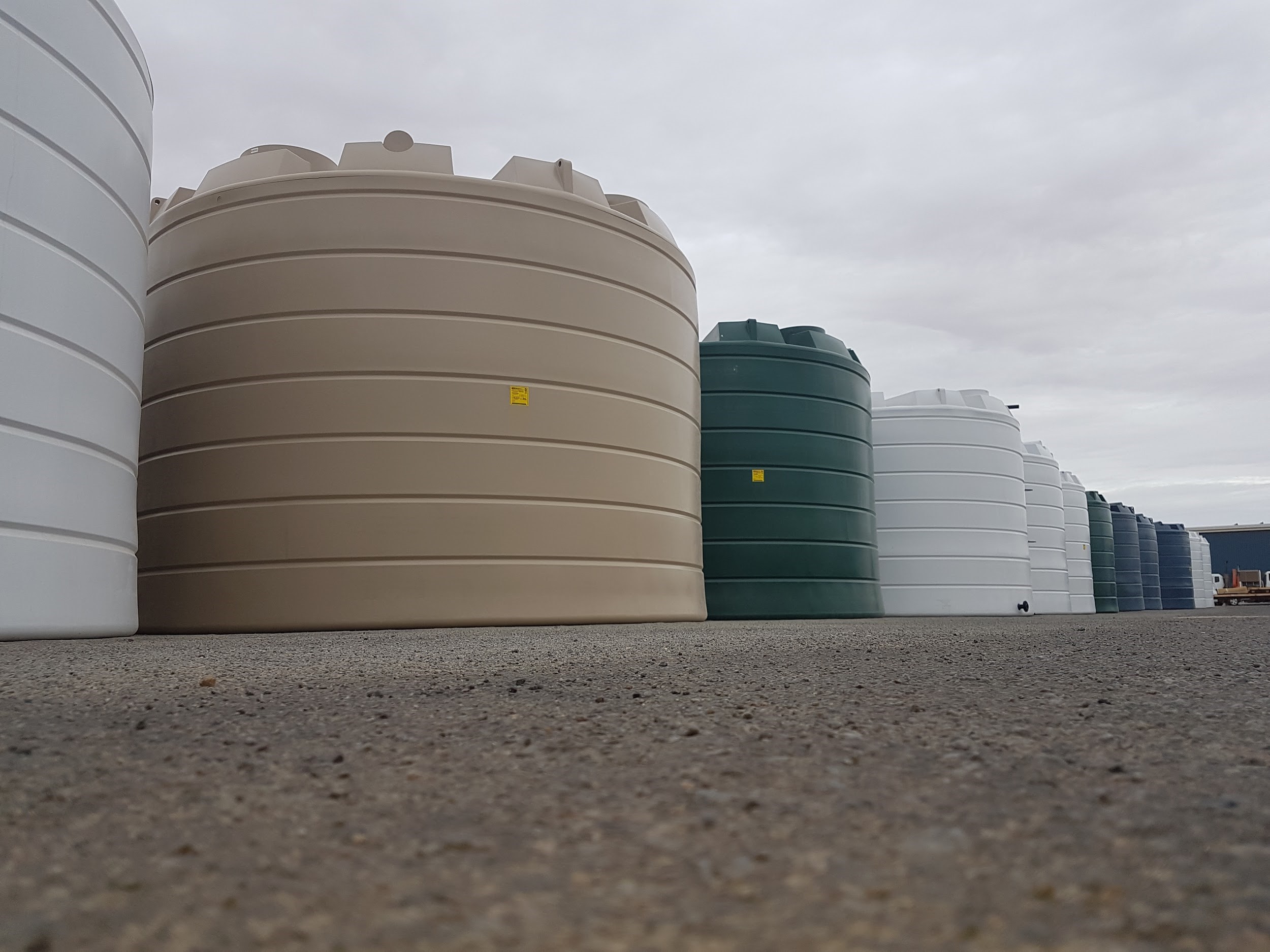 You know you need water tanks but you still can't decide which type will suit your needs best. Here's a comparison of what's available on the market so you can check out the key differences you need to know about water tanks to make your decision less confusing.
Poly Tanks
Advantages
Versatility: Poly tanks come in many different sizes, shapes, colours, combinations and with multiple connection possibilities. They can go either above or below ground.

Lightweight: Poly tanks are easier to transport, position or move according to necessity.
Strength: Poly tanks are lightweight but they are strong and durable, can withstand harsh climate conditions and are one piece construction meaning there are no seams to cause weak points.
Built in compliance to AS/NZS 4020 that involves testing of products for use in contact with drinking water.
Fast and easy installation for lower costs.
Rust proof material means longer life.
Cost: Poly tanks are the second cheapest (after metal) but because they out-last metal they are more cost-effective.
Disadvantages
At the end of their life-cycle (known to be more than 30 years) , proper recycling is necessary.
High Fire Risk – It is important to note that most tanks including poly tanks risk failure in a fire, just as any building, pump or pipework would, unless they are in a fire break zone. If your tank out survives your building, what good was the tank?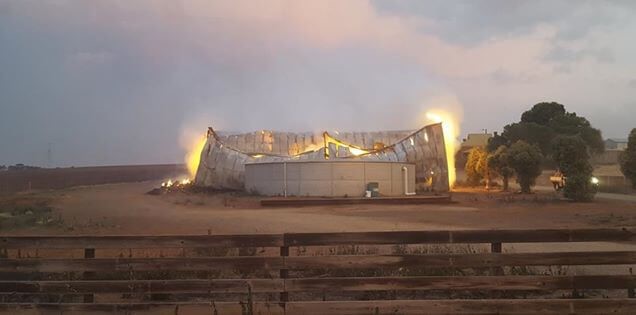 Photo Source: pioneer-water-tanks-fire-reserve-divine-water-tanks
Fibreglass Tanks
Advantages
Versatility: Fibreglass tanks are available in multiple sizes and work both above and below ground.
Resist corrosion: Because the material is not metal, they will not rust.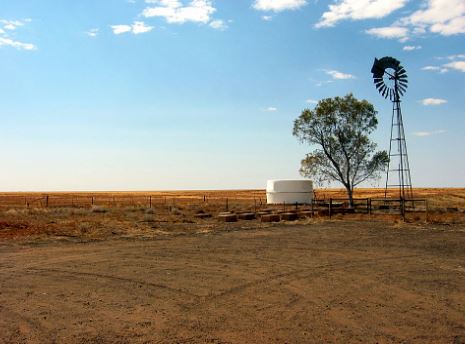 Disadvantages
Fibreglass material allows more light penetration resulting in more algae growth.
Require an external UV-resistant gelcoat which if this coating is damaged can reduce the life of the tank.
Fibreglass is a brittle material that cracks more easily than other materials.
Concrete Tanks
Advantages
Versatility: Concrete tanks can be built above or below ground, available in different sizes and capacities, pre-cast and transported to the site or built on-site. They are long-lasting.
Strength: They have maximum strength due to reinforced steel in the concrete.
Rust resistant with little risk of corrosion.
Excellent insulating properties keeping water or liquids cooler.
Disadvantages
Concrete tanks are more expensive to build.
Tanks are in permanent position.
New tanks may impart tastes and may leach lime (and other minerals), thereby increasing the pH of water.
Concrete construction is energy intensive.
Cracks in concrete are fairly easy to repair with applications of waterproof paint, membrane or resin, however, these applications do not prevent cracking.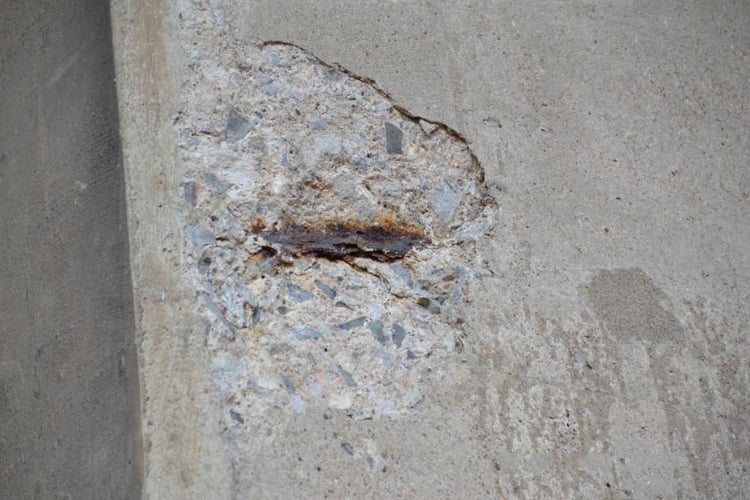 Metal Tanks
Advantages
Versatility: There are many sizes and capacities available and they can withstand harsh conditions including fire.
Cost: They are the least expensive type, initially.
Material is UV resistant.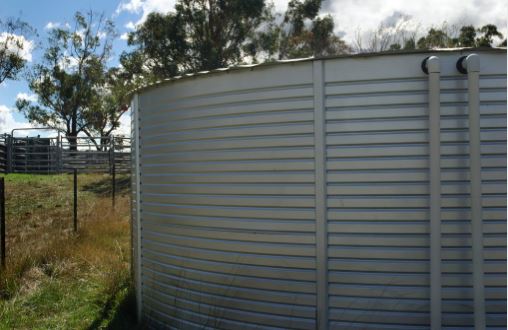 Disadvantages
Life-span: Metal tanks have a much shorter lifespan due to corrosion, different types of water may cause even faster corrosion. In these instances, adding a poly liner means a longer tank life but added expense.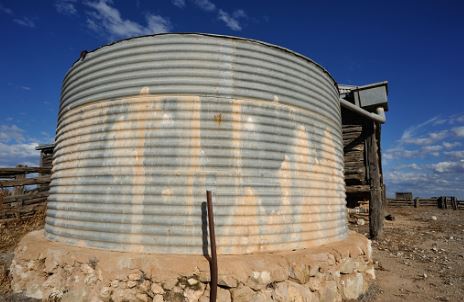 Corrugated steel tanks cannot be placed underground.
Moving the tanks once they are in place is difficult.
Ground work before installation can be costly and involves extensive preparation when compared to other tank types.
Take these key differences into consideration when making your decision about which water tank suits your needs best. We'd love to answer any questions you have about available options, so contact us today.