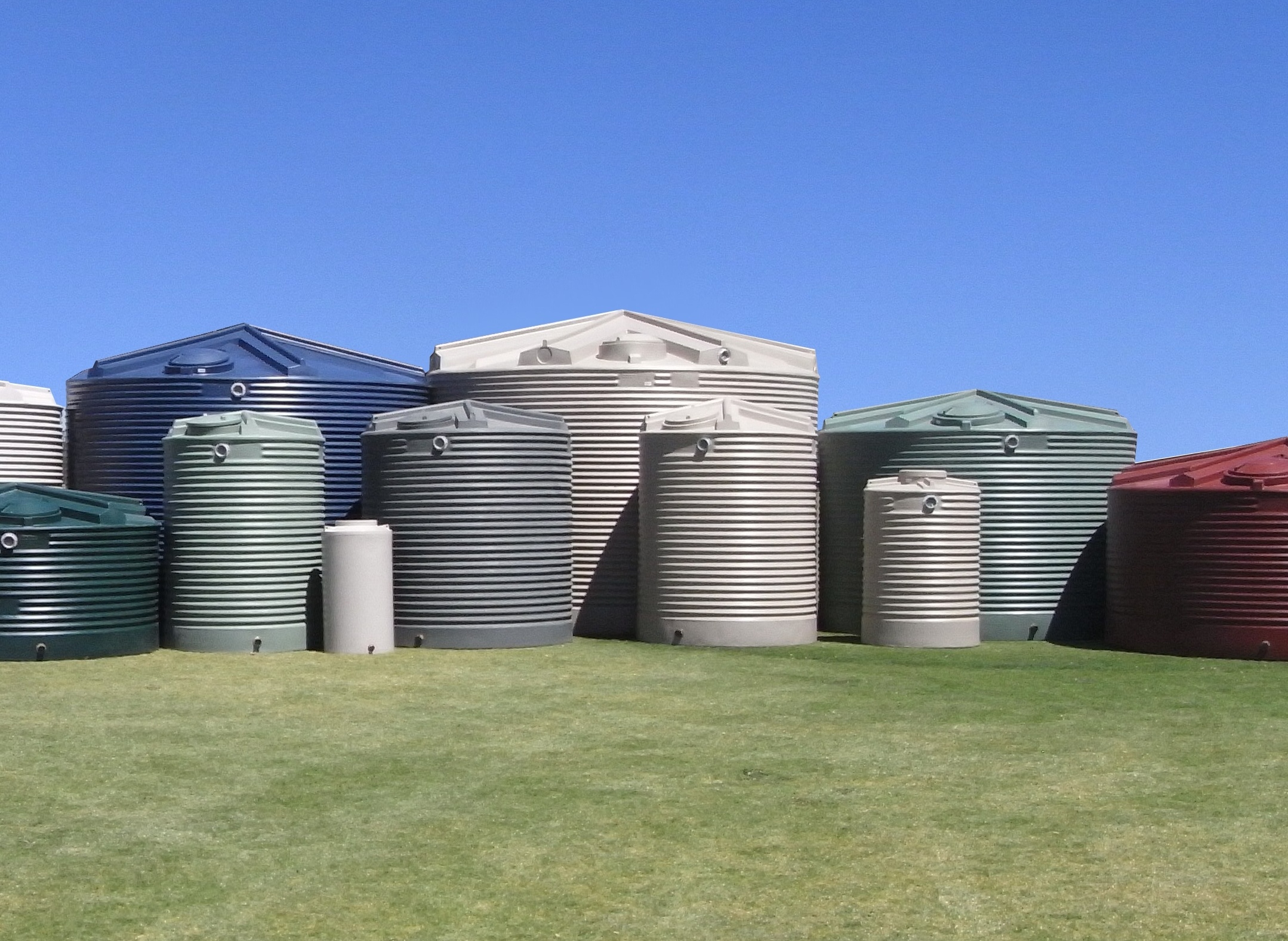 Choosing a water tank seems to be one of those tasks you don't give much thought… until such time comes when you actually have to decide on which tank is appropriate for your needs. It can be very overwhelming and quite confusing, but fret not, because this blog post will guide you through the intricacies of choosing a tank.
Material
Before anything else, you have to ensure that the water tank you will choose is sturdy, stays sealed at all times, is leak-proof, and will stand the test of time. At Coerco, we manufacture tanks that are exactly that, and are proven and tested against the harsh Australian weather conditions. We take pride in being an established and trusted supplier of innovative polyethylene products. We process our own hexane polyethylene material, sourced only from the most reputable Australian suppliers, so you can be sure that when you purchase a water tank from us, it will perform better, have greater impact resistance, and last longer than cheaper alternatives.
Our watertight promise is that, you will get a product that will definitely give you your money's worth, because it will stay durable and will function exactly as it should, for as long as you need it to.
It is also worth mentioning that polyethylene tanks do not rust, so they are recommended for people living near the ocean, or those in areas that often rain.
Determining the right size
The next step is determining which size you need. A lot of homeowners go for "the bigger, the better" route, purchasing the largest and most practical tank that fit in their available space. They do so because rainwater does not fall from the sky at a uniform daily rate – when it rains during a certain month, most of the rainwater falls all at once over just a few days, so you'll want to harvest as much water as possible when it rains. Following this philosophy, it definitely makes sense to purchase the biggest tank you can afford.
A more methodical approach involves calculating rain harvesting capacity. This means you need to work out how much water your catchment area is able to produce. For instance, a millimeter of rain falling on 1m2 of catchment area provides a litre of water, so you need to work out the catchment area size as well as rainfall. If you do a conservative estimate, an average suburban roof of 200m2 in an area that receives up to 500mm of rain annually can possibly harvest about 100,000 litres of rainwater. Keep in mind, however, that most residential buildings are built much bigger these days, with some areas collecting more than 350 millimetres of rain in less than or up to a month. In some areas, this amount of rain can fall within just a matter of days. Since every area is different, it is best to consult the Bureau of Meteorology website for a more accurate estimate of rainfall and frequency in your area.
When you have figured out your catchment area and rainfall, simply multiply the two numbers together. The result is how many litres of rainwater can be collected. Of course, you will still likely need to take into account overflow, and how much of it is manageable when it pours.
It also helps to know how much water you will actually consume. A good rule of thumb to follow is to allot 250 litres per person daily – daily use includes bath, toilet, brushing teeth, and other functions. You also need to take into account the use of your washing machine (120 litres daily per person) and the dishwasher (35 litres daily per person). Once you have these figures, multiply them by the number of days in a year (365) and you can have a very good estimate of how much water your household consumes, which will definitely make choosing the right water tank size easier. Fore more information check out our full range of water tanks.
Click on the Infographic below to get a Downloadable Version.