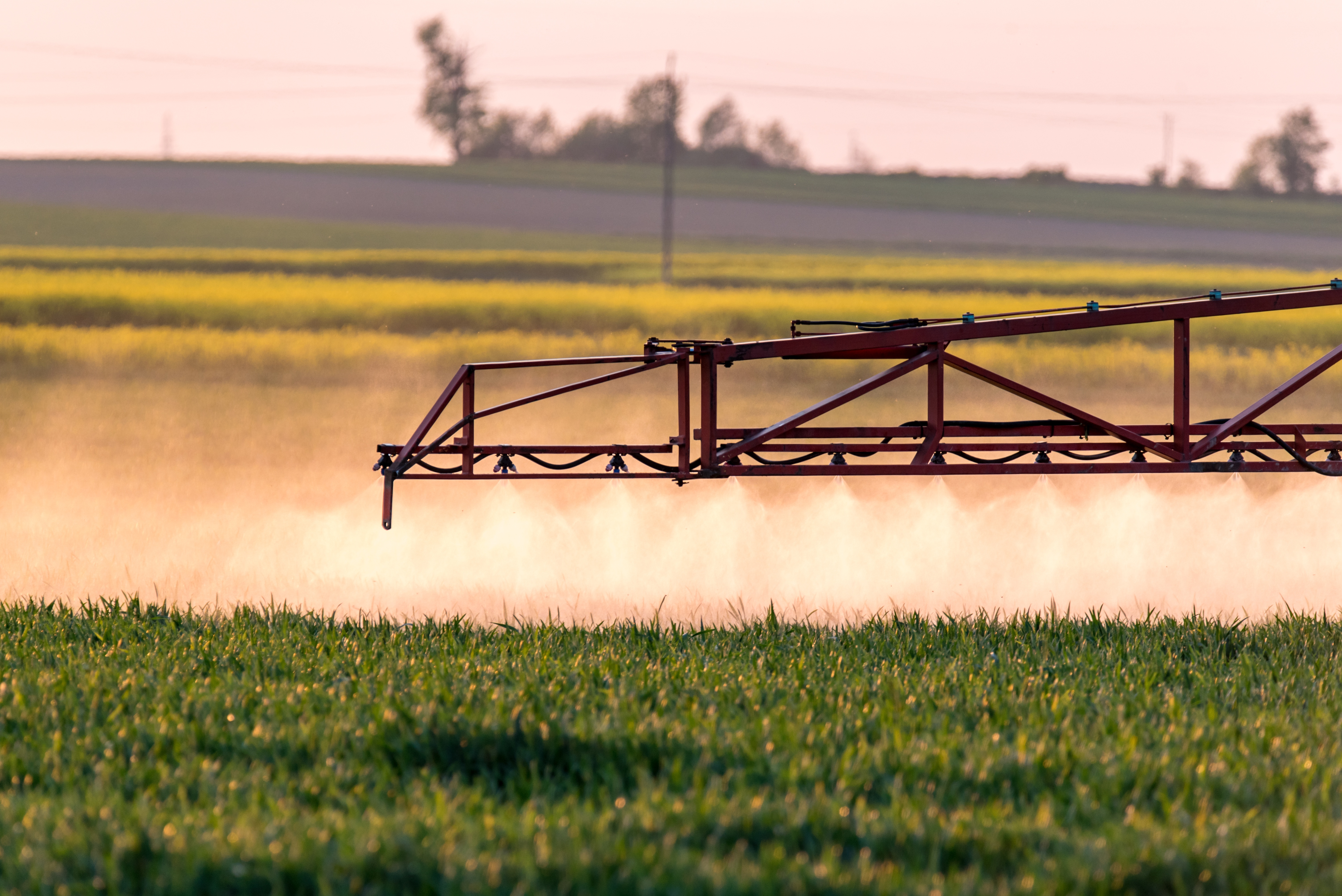 When it comes to your farm, you want to get the best value for your time, effort and money. Having enough water on your farm brings you closer to a desired outcome. When you lose water, however, you're suddenly faced with the situation where you need money to replenish your water supply – in order to resolve the consequences brought about by not having enough of it. In other words, losing water is about equivalent to losing dollars.
Looking around your farm and observing the things going on around it is one way to discern whether you're about to lose money - because you're losing water. It could be as simple as not taking advantage of rainwater catchment on your property or not taking control of weeds growing on your farm (more on this later).
Here are some questions to ask yourself to determine if your farm is losing both water (and dollars):
1. Are you making use of machinery and shearing sheds, shelters, greenhouses, and packing plants to divert precious rainwater into durable rainwater tanks?
One of the largest losses of water in farming operations is the underutilisation of water catchment from existing structures.
If you're not already incorporating rainwater catchment systems to ensure water is available at all key locations on your farm, it's high-time that you do. Water loss through inefficient infrastructure equates to lost opportunity and profit. After all, one square meter of surface area can collect 1L water per 1mm rainfall.
2. Did you start to incorporate an integrated weed management plan on your farm?
It's not just dams, ponds or water tanks that have the capability to store water. The soil on your farm has this capability, too. But is your plant/crop robbed off of the water and nutrients stored in your soil?
Your soil could quickly lose vital nutrients and precious water due to weeds, who loves them as much as your plants do. In fact, weeds negatively impact the productivity of farms all over Australia. Managing summer weeds through an integrated management plan has long-term benefits and might be the only thing left standing between dying crops and abundant harvest.
3. Have you overlooked the impact of high evaporation rates on your water sources such as dams?
In addition to natural ponds and groundwater, farmers traditionally rely upon dams to collect and store rainwater and runoff. High evaporation rates from uncovered reservoirs, leakage from unlined ponds and poorly-constructed or deteriorating dams, affect water quality in terms of mineralization and salinity. Farmers who top off earth-constructed reservoirs from pumped groundwater sources should consider the energy costs associated with improperly stored/managed water.
Maps from the Bureau of Meteorology could give you a better idea as to how much water you could be losing. You might find it a valuable tool to have in order to remedy water supply issues before conditions decline.
4. Do you conduct a thorough inspection of the state of your water troughs?
If your water troughs are leaking, it's high-time to fix or replace them. You could lose hundreds of litres of water per week even from slowly leaking troughs.
It's in your own best interest to take care of your water troughs because:
You'd save on additional pumping costs.
Additionally, contemporary grazing management strategies require flexibility in livestock watering infrastructure. Farms specializing in produce, commodity crops and nursery stock need to make sure their water delivery systems are tailored to their field rotation schedules and infrastructure, keeping labor costs in mind.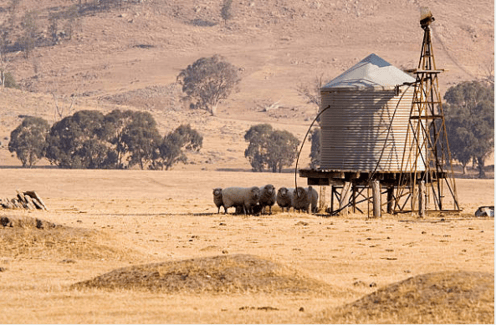 5. Is your dam leaking?
Dams aren't the be-all and end-all in water solutions, but you don't want to waste the water still stored in it. If water is coming in to supply your dam yet the amount continues to decrease, or if the water disappears a lot quicker disproportionate to your water use, it's likely that more than evaporation is at play. That is, your dam could be leaking.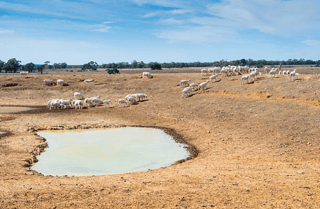 One of the indications of a leaking dam, besides wrong choice of soil and faulty dam construction, is if vegetation below or on one side of the dam is more abundant than anywhere else.
6. Do you continue to use old or damaged equipment?
Aging pipes, pumps and electrical schemes affect your watering costs due to leaks and inefficient use of power.
When expensive water wells dry up during extended droughts and you have no alternative water source, you may resort to drilling new wells or trucking in and storing water. During times like these, faulty equipment might only serve to worsen the situation than aid it.
In today's climate, you have to find the right support system so you're better prepared for changing conditions. Groundwater availability fluctuates greatly across the continent, affected by surface evaporation, geology, seasonal recharging of aquifers among other things.

Never run short here with 280,000Ltrs of Water Storage for Spraying in the Wheatbelt.
No matter the season, there is a need to ensure efficiency of existing watering infrastructure, while incorporating more resilient water storage – preferably in the form of durable, weather-prepared, commendable poly water tanks.
Such as the highly-rated Coerco poly water tanks. Built for farmers, trusted by farmers.
Editor's Note: This post was originally published in May 10, 2017 and has been revamped and updated for the purpose of accuracy and comprehensiveness.