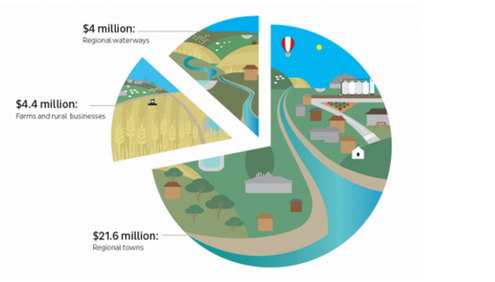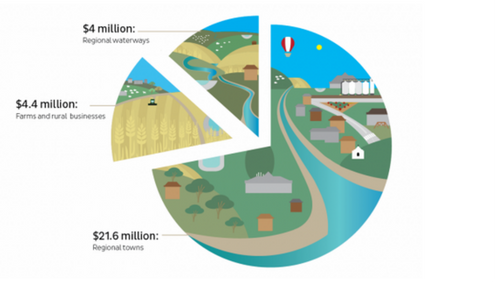 Farmers in dryland agricultural areas can now improve and develop their on-farm water supplies, thanks to the $4.4 million Watering WA rebates scheme which starts on 1st October 2016.
Watering WA expanded the Department of Water's existing Farm Water Rebate Scheme to include farms connected to scheme water. The maximum value of rebates has also increased from $15,000 to $20,000.
Not connected to the scheme? No worries. You can continue to apply for funding and may claim up to 50 per cent of the cost of water supply plans up to a maximum value of $500. You are also entitled to a rebate of up to $250 for any call back visits by an approved water auditor.
In the annual field days in Dowerin, Water Minister Mia Davies explained that the plan allows farmers to apply for up to 50 per cent of the cost of infrastructure improvements up to a maximum value of $20,000. This value covers everything from dams and catchments to tanks and pipes, as well as pumping systems including solar energy.
The program was a component of the recent $30 million Royalties for Regions Watering WA initiative, which, according to Regional Development Minister Terry Redman, supported the development of low-cost, climate-resistant water supplies for farming communities.
By enhancing on-farm water infrastructure used for harvesting water, such as better catchments for dams, new guttering on farm sheds and enlarged dams for increased storage, as well as improved on-farm distribution, dryland farmers will gain more value from their farms.
Mr. Redman sees this initiative as a vital investment aimed at supporting growth in regional economies.
For more information on Watering WA, or to apply for a Watering WA rebate, visit http://www.water.wa.gov.au/wateringwa, phone 1800 780 300 or email wateringwa@water.wa.gov.au