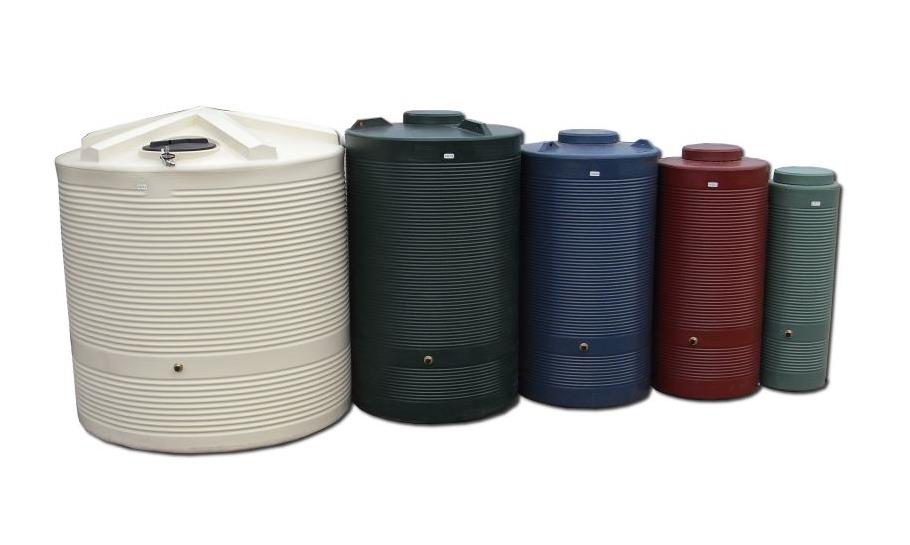 Coerco is a supplier of water tanks that WA residents and business owners can count on. Our tanks are watertight and guaranteed leak-proof, so you are assured that your water supply remains pure and suitable for drinking. Our poly water tanks are designed and manufactured under very strict conditions to ensure that they are always of the highest quality. All our tanks are fully UV-stabilised in all colours so that they are able to withstand the often harsh conditions of the Australian climate.
Coerco water tanks are manufactured using only the best linear, low-density, food grade polyethylene, which offers excellent chemical resistance and structural durability. All of our tanks feature a self-supporting roof design, which has been proven to be among the strongest and most durable in the market.
Browse through our collection of water tanks here
Furthermore, our water tanks in WA are compliant with the following standards:
AS/NZS 4766 (INT) Polyethylene storage tanks for water and chemicals

AS/NZS 4020:2002 Aust. Std. for drinking water

AS 2070 Part 1 and Part 8 Aust. Std. for food contact
Tank options
Coerco water tanks feature a one-piece construction, which means the roof and walls are moulded as one, with no seams or parts lining the walls. The roof is never cut off and screwed back on at any stage, so you know that it is completely leak-proof. This is especially apparent in our flat walled tanks, which are supplied with screw in lid, overflow, outlet, and ball valve.
Our mini rib tanks, on the other hand, feature an attractive corrugated mini rib design that is perfect for the urban setting. They also have flexible overflow and outlet positions.
Our slimline tanks feature an attractive space saving design that is perfect for under eave lines and pathways.
Lastly, our steel liner tanks feature a galvanised tank shell with heavy duty poly liner. They are available in three sizes and are can store up to 150,000 litres of water, depending on the size you choose.
Call us at 1800 646 277 more information regarding your water tank needs or Download our Catalogue from the link below.